---
👸
Get Naturally silky hair INSTANTLY! 👩
Straightening Hairstyler gives you a lively and bouncy effect, not completely pressing down your hair, rather than a flat burnt look, and leaves your hair easy to manage. 
Just 
brush your hair once and dull hair into gorgeous shiny and sleek looking.
HAIR DRYER BRUSH + VOLUMIZER + STRAIGHTENER + CURLER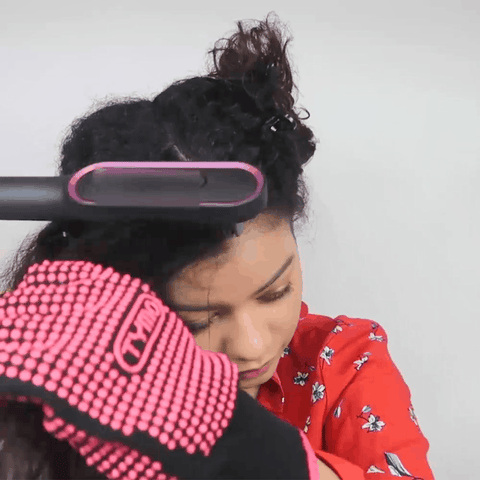 GET THE LOOK YOU WANT IN ONLY A FEW MINUTES
Comparing the traditional straightening irons, Brushy™ provides you better results (shiny, healthy, silky hair) with more volume.
The Anti-Scald design allows you to each more roots of your hair compared to a traditional hair straightening iron.
TIME SAVER & ANTI SCALD:

30 seconds PTC heating technology, special heating materials, heated up in a minute, save your time! The heating elements between the teeth can prevent your scalp from getting burnt, worry-free from burning your scalp & hands.
10X Faster: Straightening your hair is now quicker and is 10 times faster than using an ordinary hair straightener.
Detangling Bristles: It has tangle-free combination bristles for detangling, improved volume, and control.

Ionic Brush Technology: With our newest technology, It helps straighten your hair in an easier way.     
360° Rotation: Straighten and style your hair without restrictions.
Auto-Off: The brush will automatically shut off when it is not in use for more than 20 minutes. 
Men Can Also use: Because of its comb-like design, Men can also use this stylish Hair Straightening Styler.
For All Hair Types: It can be used for long or short, thick or thin, wavy, curly or frizzy. 
5 Level of Heat: There are buttons provided on the brush to control the temperature as per requirements. It can be increased or decreased as desired. The temperature can be adjusted between 130 degrees to 200 degrees C.
safe Operation: No worries about scalding yourself as the surface is about 50°C.

SLEEK, EXTRA-SHINY HAIR MULTIPURPOSE USE
Take your hair from "static and frizz" to "polish and shine" in less time. Infrared heat technology reaches the center of your hair shaft for safe, 
You can use it for any event.
PACKAGE INCLUDES:



1 x Heated Straight Up Brush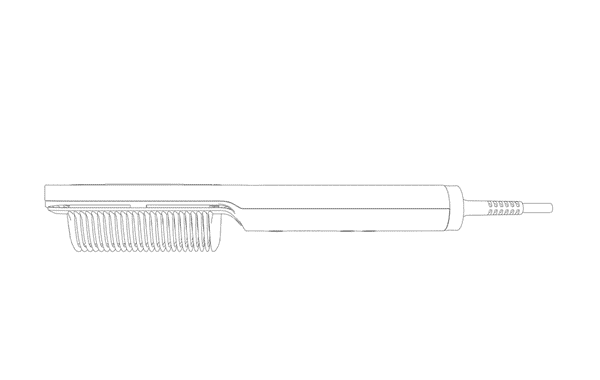 Frequently Asked Questions
1. Does it damage hair like other products?
A: It has an Intelligent heat control system installed which reduces hair damage up to 90%.
 2. Can you use this right after a shower?
A: Yes it is a Dryer/Straightener/Styler/Volumiser all in one.
3. : Will It Work On Our Indian Hairs?
A: Yes In fact it was designed in India For Indian Hairs.
 4. What is the Return Policy?
 A: We accept a hassle-free 7 days return policy. You can WhatsApp us on the button on your right bottom of the screen.
5. What is the Shipping Time?
A: It is within 3 to 7 days. Order processing time is 24-48 hours.
6. Is Cash on Delivery Available?
A: Yes,  Cash on Delivery is always available.