---
THE PERFECT TOOL TO SHAPE YOUR BODY AT HOME

NO NEED TO GO TO THE GYM.
Just 15 minutes per day. Heathy and relaxing.💕
 Easy and fast way to get a perfect waistline.
Using the balance board regularly will help you burn the fat efficiently by twising the waist, legs, hip and arm. The elaborate design allows message the foot during exercise, stimulating acupuncture points on the soles of the feet. It is portable that you can exercise the midriff easily wherever you want!
want! 
The twisting motion effectively burns calories and combines the benefits of aerobic exercise with the benefits of reflexology.
The magnetic wave disc will massage and stimulate meridian points on the bottom of the feet and help promote good health.
Twist your way to slimmer abs, hips, and thighs. Helps burn fat.
Helps blood circulation and relieves aches and pains for your feet.
HOW TO USE
Step on to the disc with your right foot. Place your whole foot solidly onto the disc near the middle

When playing Twister, participants must contort their bodies into various positions to keep their balance on the mat. This can help improve flexibility, balance, and coordination. Additionally, the physical activity involved in playing the game can provide a moderate cardiovascular workout.

Bend your knees slightly to assume an athletic stance. Extending your arms out to the side will help your balance. Maintain this position throughout the exercise.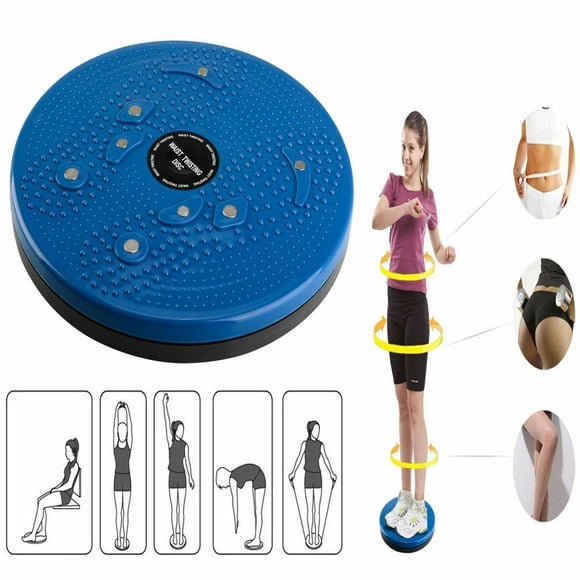 At the most sensitive places there are massage pimples, which stimulate the blood circulation as well as the metabolism.
⚡️Stock sells fast - get yours today
 Trusted by more than 100,09,750+ customer. The Most Preferred Brand in the INDIA

 OUR GUARANTEE 5 DAY'S RETURN POLICY