---
PROTECT YOUR INVESTMENT WITHOUT SPENDING THOUSANDS!!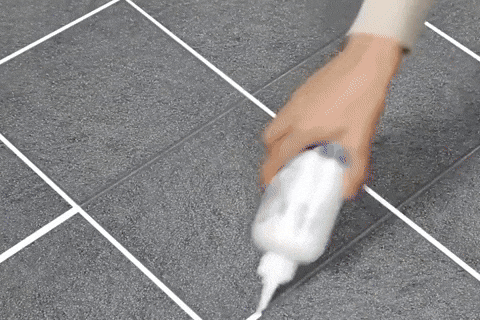 Fill, Fix & Seal your tiles in seconds with this easy Tile Gap Filler.
This
revolutionary tile filler
allows you to quickly fill and seal your expensive tiles with a
trustworthy, high-quality, & waterproofing
seal. It
comes in an easy-to-apply nozzle with a ready-mixed compound. No more messy repair tools and buying new tiles! the compound is also Waterproof and Mold proof!
Featured with the ready-mixed formula, the repair of cracks in concrete can be done in just 30 minutes.
Ceramic tiles are great, but aging grout can take away the tiles' good looks. Over time, grout can become dirty, moldy, grungy, cracked, and even missing in some places, 
creating an old & unsightly look...
It's the
universal tile sealing compound
that has changed the way people think about flooring.
This Tile Gap Filler is the dominating tile gap filler on the market
and it's driving high-end flooring companies crazy with its
versatility and affordable price!
Traditionally, sand grout filling was the best way to fill gaps, but with its water absorption problems, cracking and chipping are unavoidable! Not to mention the manual labor costs to install!
Spending thousands on tiles without the guaranteed safety of Of Tile Gap Filler just isn't a wise investment.
You can have an
affordable, quick, waterproof
floor and shower at
a
fraction of the price that flooring companies charge...
100% ready-to-use compound, just shake to mix and you're ready to go.
White color grout - fix and cover all those old and dirty grouting stains.
Suitable for all kinds of floor/kitchen/bathroom tiles/
Provides waterproofing & anti-fungus/anti-mold protection.
Eliminates the problem of stubborn dirt between tiles.
A large Container (180ml) is enough for 40+ meters of cover.
HOW TO USE:
Clean the tile thoroughly and remove the moisture thoroughly.
shake the container for 20 seconds to prepare the mix for use.
Place the nozzle of the bottle between the tile gaps and gently press the container to draw along the line between the tile.
Lightly scrape with a sponge to even the coat & remove excess material.
Dry until the tile reform coating is completely firm. (2~3 hours depending on environment)
Refrain from cleaning the treated area with warm/hot water for 2 to 3 days.